Siabann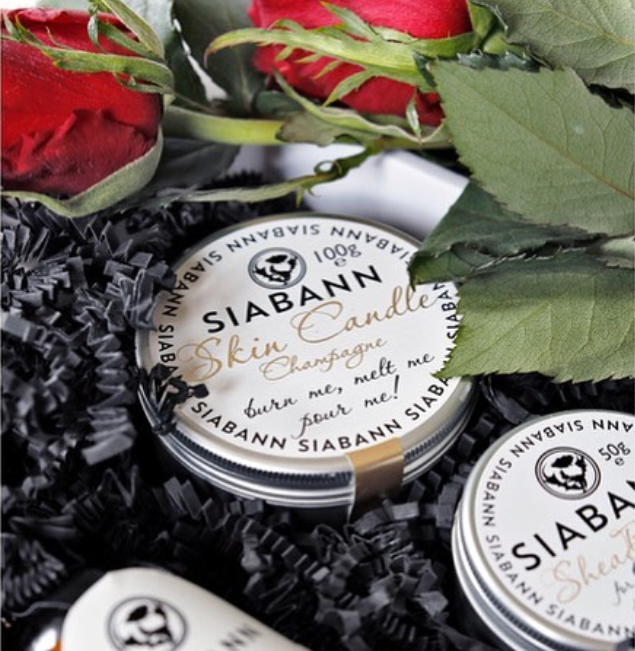 I was introduced to Siabann back in November when I attended the Stylist conference here in London. Siabann (Gaelic for soap) makes a fabulous collection of skincare products that are natural and come in some super lovely packaging. I purchased a couple of the Siabann candles which I thought were an amazing idea. Burn these candles just like you would any other candle but when the wax has melted down you can use that on your skin as a moisturizer!! Double amazing!! I bought the Sloe Gin and the Lavender & Geranium scents, they were the perfect amount of fragrance, enough to smell and linger after the candle has been put out but not overwhelming that you can almost taste it.
I love the mix of serif and sans serif typefaces in the branding and the bear graphic is so endearing. I'm always a sucker for blue bottles, such a vibrant colour! The imagery on the gift boxes are stunning and such a lovely treat as well as what's inside! I can't wait to try more Siabann products!
All images courtesy of the Siabann Instagram account.