Comfort Station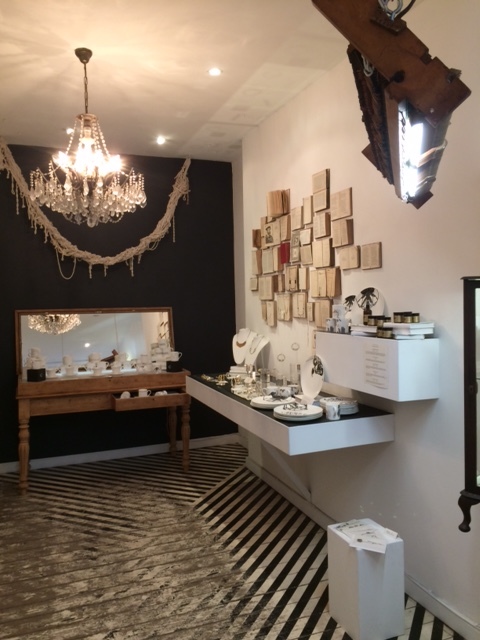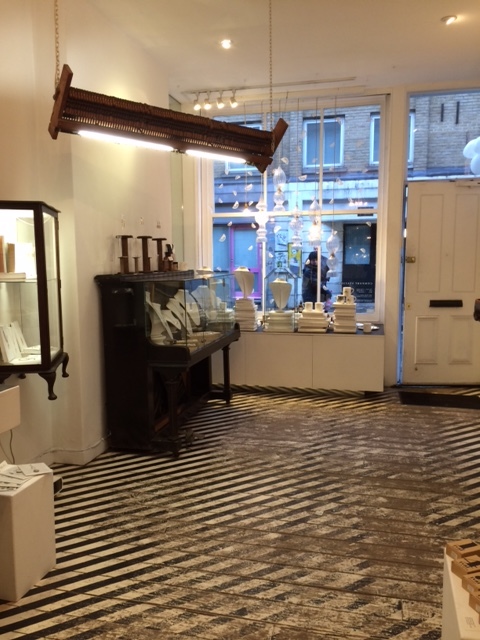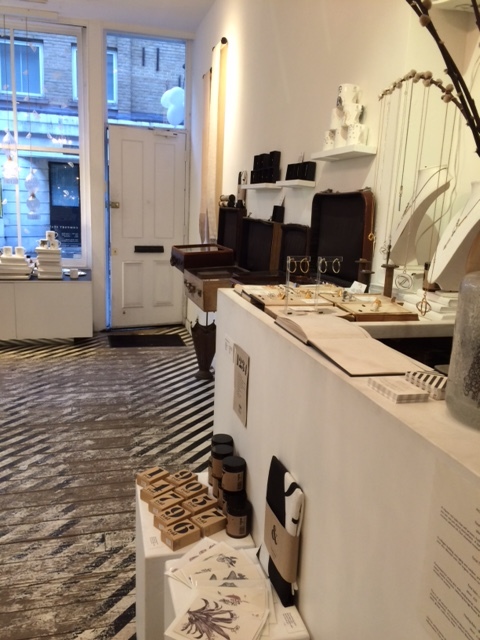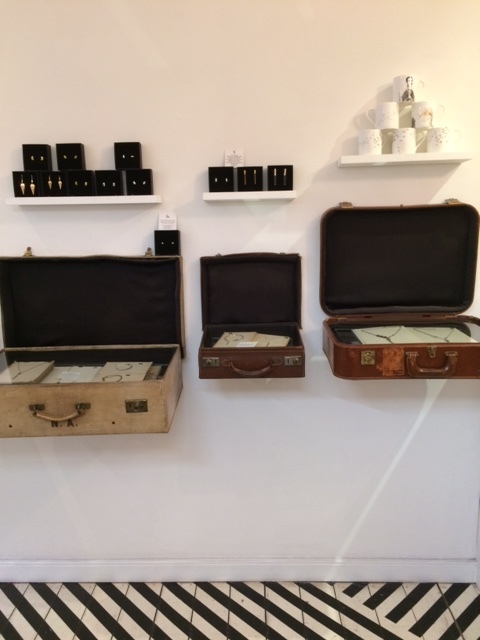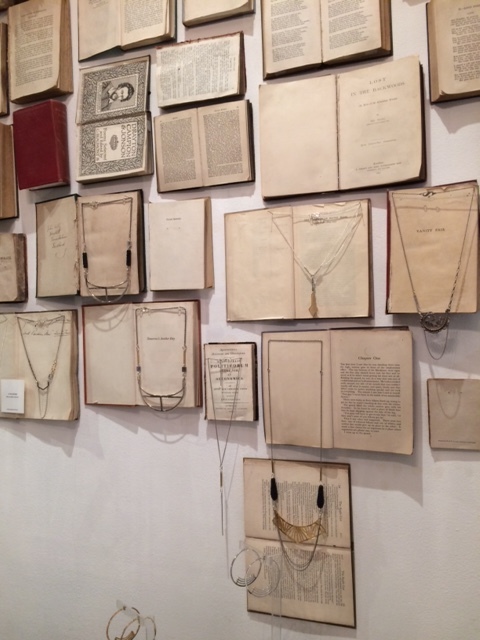 I am so excited to share this post! Last weekend I was wandering the streets around Brick Lane. I came across Comfort Station and was immediately drawn in. The interior of this little shop was just simply incredible.
Met with a powerful black and white floor the space was delicately dressed with an incredible amount of detail, I was overwhelmed but in the best possible way.
From a vintage upright piano that has been gutted and made into a display case, its inner components repurposed into a light fixture, to suitcases that float on the way showcasing the studio's treasures, the space is just so incredibly fascinating. The presence of books, music and travel play into the themes explored in their designs perfectly.
Comfort Station specializes primarily in jewelery design but also designs ceramics. The talented studio designs and creates all their jewelery in its London shop (and basement studio). Influences from science, mathematics, geography, just to name a few, can be seen throughout their work resulting in pieces that are intriguing and subtle as well as hold the opportunity to be personalized.
Comfort Station's ceramics are manufactured in Stoke-On-Trent, the centre of British ceramics for a number of years. All of the packaging for their designs is locally made and environmentally friendly. The studio strives to achieve a minimal environmental footprint.
I'm so in awe of the amount of talent and beauty within the walls of Comfort Station's space. If you are ever wandering the streets around Brick Lane, make sure you wander this way.
All images are my own