The Design Museum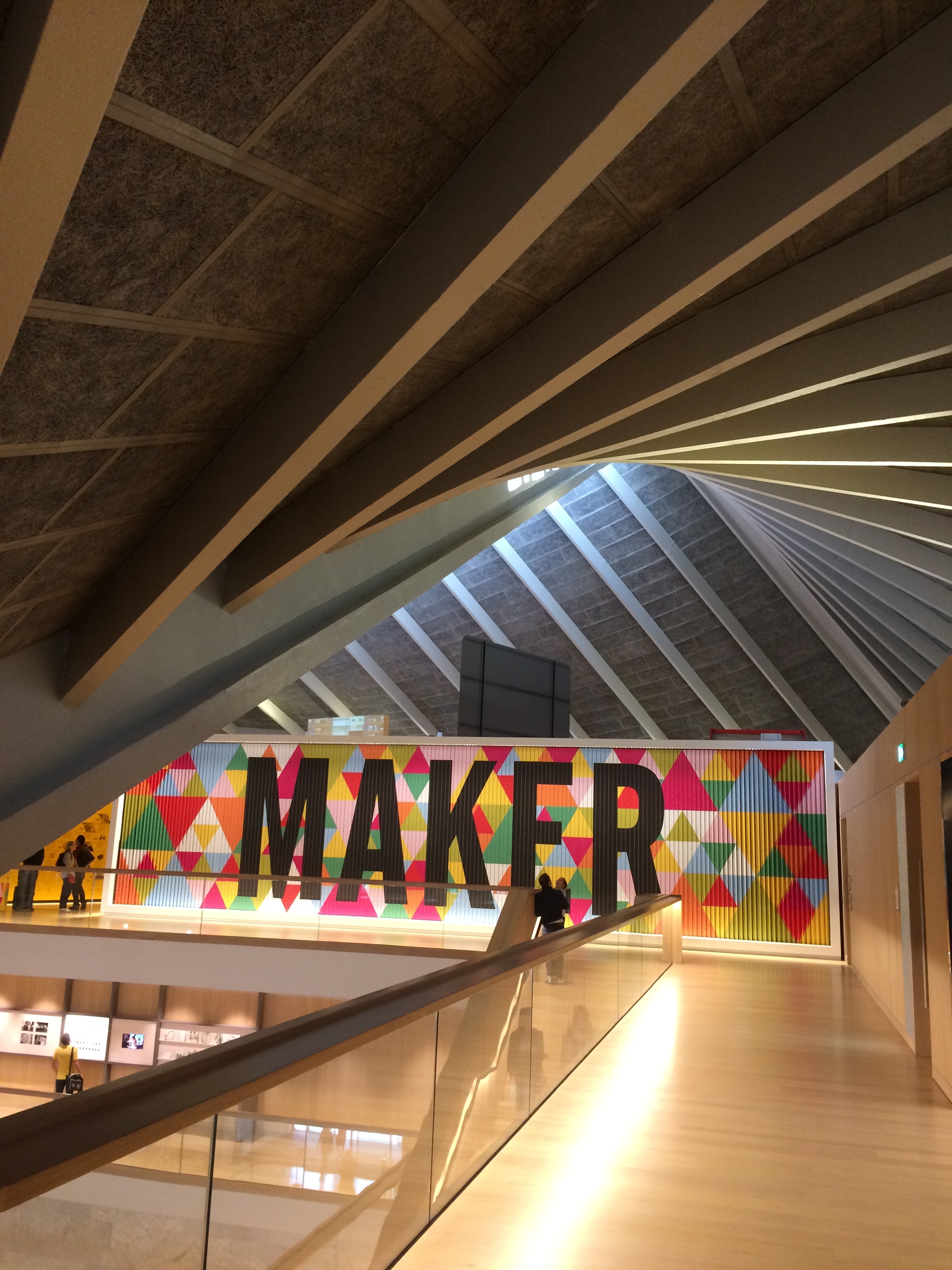 I was finally able to visit London's Design Museum last month and although I knew I'd love the space as it is quintessential John Pawson design, I was truly impressed. The design is very modern and contemporary, with it's simplistic colour and material palette allowing the focus to be the soaring ceiling height in the centre.
At the same time though the museum is a place which allows people to just simply come and be present. The amazing thing about many of London's museums and galleries is their free entry to much of the space, paying only for visiting exhibitions. The Design Museum is of no exception and the space that is of free access is just so well considered and designed, it's such a great thing to be able to access this fantastic design.
The space is full of places to sit, read, work, walk around and learn without the monitoring of gallery attendants or rush of getting the most for your money. The use of wood creates a warm and welcoming space and the changing ceiling heights provide the opportunity to experience intimate spaces within this large exhibition space.
The free design history exhibit is a complete change in energy as you walk into a space that is fully of texture, colours and material. It is a truly lively and active space with the opportunity to walk down memory lane while taking in designs of the past and learning about the processes that go into the production of design work.
Ultimately I feel The Design Museum is such a good example of the power of design to inform and inspire people from the design realm but also people not from a design background. Evidence of good design is when you can just simply feel that you've encountered something truly great and The Design Museum does just that.
All images are my own but I know they don't do it justice, you must visit!