The Gourmand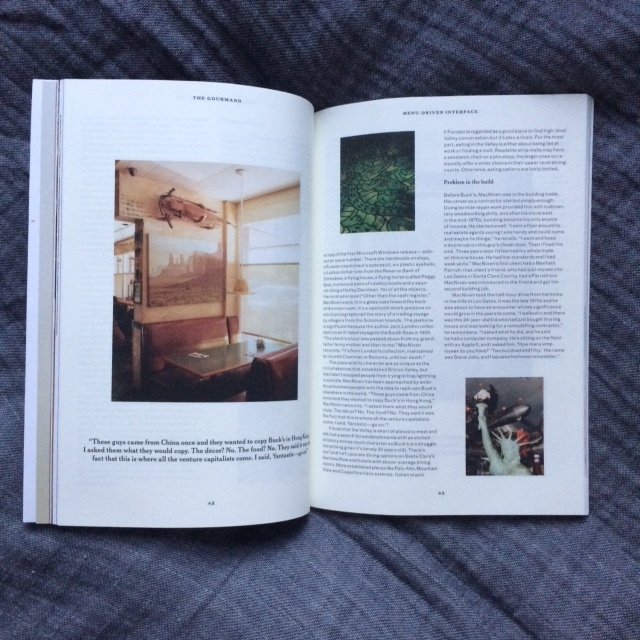 The latest issue of The Gourmand made its way into my hands and I will admit I was a bit skeptical if I'd enjoy a culinary based publication but I couldn't have been more wrong.
The pages of Gourmand are filled with stunning imagery of places to eat all over the globe and words from people who speak of their relationship with food and the impact it has on their lives outside of basic nourishment. A musician's new found love of food managed to steer his life away from one of destruction and addiction. A woman's memories of brunch with her grandfather at a celebrity filled restaurant and the very unassuming diner that fills with Silicon Valley's big wigs, each story centres around food but speaks more about how those moments are deeply personal and significant.
From a design point of view the layout within the pages of Gourmand was a perfect combination of white space and imagery and/or text. The images had a soft, vintage feel which added to the hint nostalgia that ran throughout the publication.
My first venture into a culinary magazine was eye opening and incredibly compelling. It's a biannual publication so make sure you pick it up when you see it!
All images are my own.