Honest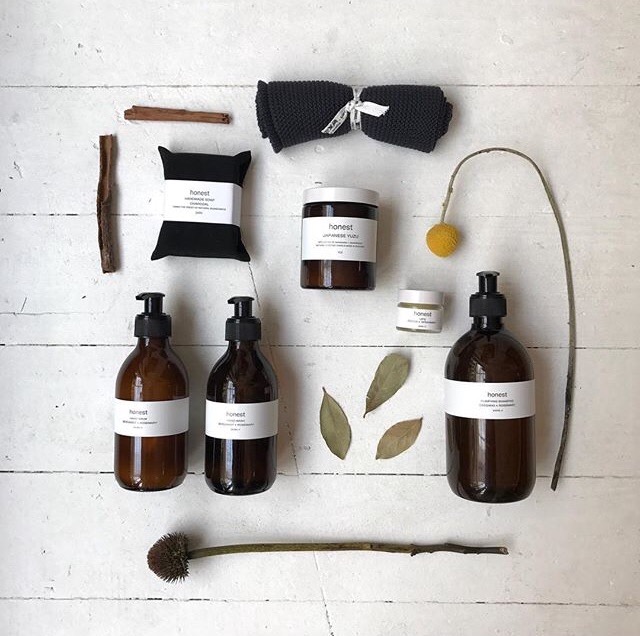 The branding of this skincare and apothecary line based in Birmingham is what initially caught my eye. The sans serif typeface on the white labels with the nostalgic brown glass is perfect. The black wrapping for the bars of soap is an enjoyable switch up for what is commonly seen. With more research into this beautiful little company though, I found that the simplicity doesn't stop at their branding.
Honest believes in using a simple combination of natural ingredients for all their products that range from skincare, candles and tea. Believing that all we need can be found in nature, honest creates products that are good for people and also good to the environment.
Products that are well made and represented with well designed packaging, it just doesn't get much better than this!
All images courtesy of the honest Instagram account.